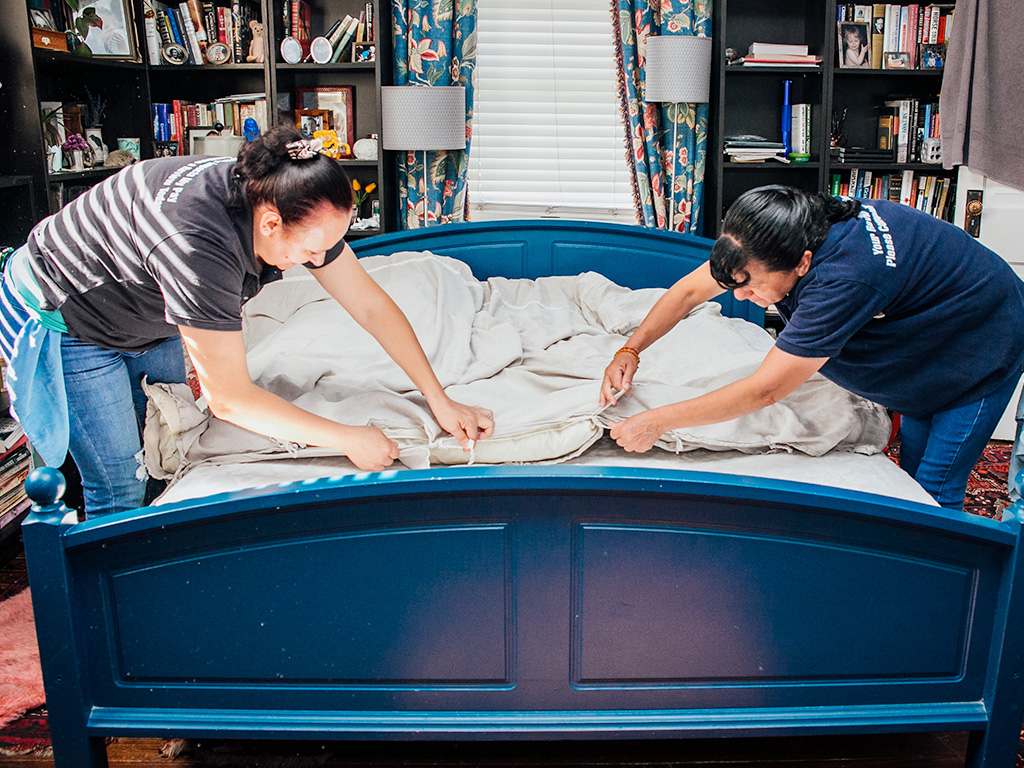 That's us.  "Deeper" is the first word in our byline, but for us it's not just a cute phrase.  It's our competitive advantage.  We are committed to consistently out-cleaning every other house cleaning company in Denver.
Of course we're fully insured and bonded.  We provide deep cleaning for fine homes located throughout the Greater Denver Metro Area.
Denver's Most Thorough Deep Cleaning Service
Our house cleaning clients say we're super thorough.  Please read the independent housecleaning client reviews.
Things that make us different:
hand-wash floors kitchen & bathroom – that means we scrub every inch of them clean!
clean the inside of your refrigerator every visit.
pick up things on table tops to clean and dust (if it can picked up with one hand, we do so).
wash doors, ledges, sills, baseboards, windows on doors.
It's not just a one-time deal.  If you choose us, your house will remain consistently cleaner.  Try us once and you'll see the difference.