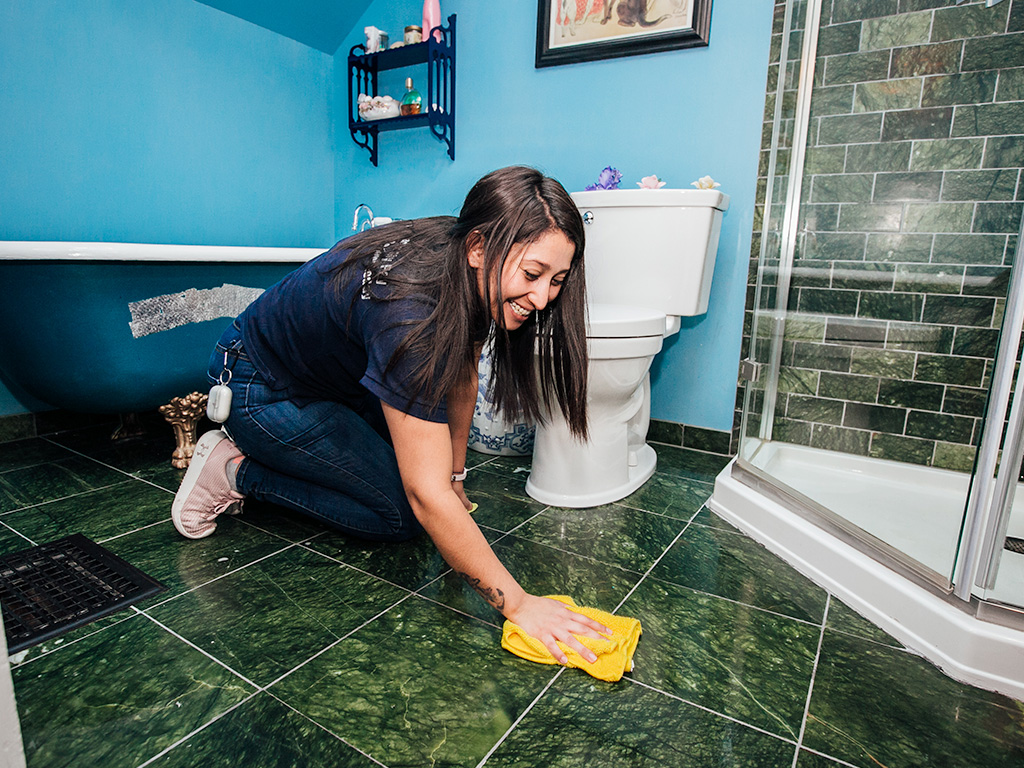 What's Included In Your Regular House Cleaning Assignments?
We clean your home, your way.  So tailor this list to set your scope as please.  We'll tailor your work order and our cleaning accordingly:
Vacuum with upright & backpack vacuums (including edges and hardwood and tiled floors, sofas and chairs)
Hand wash kitchen and bathroom floors with microfiber cleaning cloths
Wash all tiled and hardwood floors with microfiber pads
Regularly dust and spot clean baseboards and door moldings–if you hire us, we'll maintain these so they are always clean
Dust furniture, sills, ledges, woodwork, ceiling fans and wall hangings
Clean window blinds, doorknobs and light switches
Clean entry-way windows & doors, including windows on doors
Make beds and change sheets as needed
Clean, shine, and disinfect bathrooms, including fixtures, counter tops and floors
Clean kitchen, including sinks, appliance exteriors, counter tops, cabinet fronts.  Also clean table and chair legs as needed
Clean inside refrigerator
Empty / load dishwasher and wash pots, if any
Clean inside microwave
Empty trash and clean inside trash containers
Sweep front and rear porches (weather permitting)
Cleaning your basement can be included in your regular cleaning, or added on separately, and priced as an upon-request-add-on.
Other tasks such as sweeping garages can be incorporated into your regular assignment and considered in your price quote, or added upon occasional  request for an extra fee.  Such occasional tasks might also include cleaning BBQ grills, under heavy furniture and appliances, some windows, and sometimes walls (although repainting may be better, depending on condition and paint type.