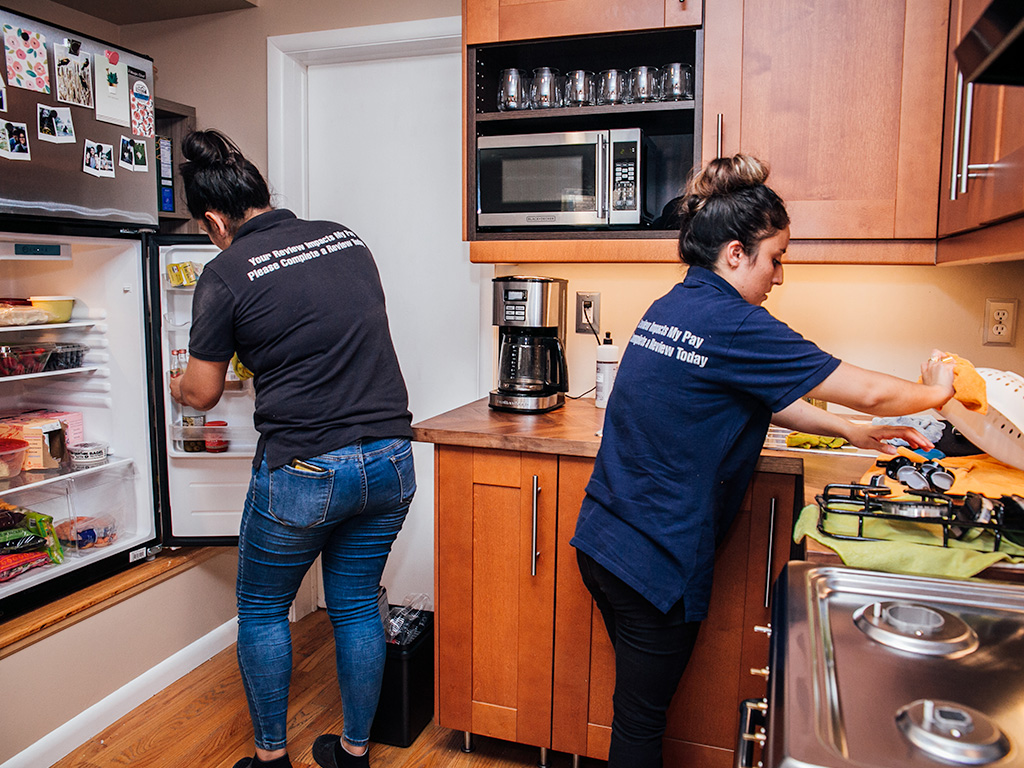 Frequently Asked Questions About Move Out Cleanings
Do you work on Saturday?
We do not generally work on Saturdays.  We make exceptions occasionally for regular customers, but will not make exceptions for move-out cleanings.
When will you arrive for my move out cleaning?
We can only provide an approximate arrival time, as regular cleaning customers have preference in terms of scheduling; move out cleanings are added onto the schedule when there are slots available.  Arrival times for move-out assignments cannot generally be firm because move-out cleanings are schedule add-ons.
How many cleaners will come for my move-out cleaning?
The number of cleaners who arrive for a move-out cleaning (2 or 3) will depend on which team becomes available for a move out assignment.
Can you give me a fixed price for my move out cleaning?
Move out cleanings are by the hour, and not by the job, which is in contrast to service for regular house cleaning–clients seeking regular service may ask for a fixed price quote.  The price for Move Out Cleans is $62 per cleaner per hour, with a minimum of $372, or six man-hours.  Of course condition is a major driver for cleaning time.  Aside from that, clients can manage the cleaning team and scope of the team's activities, if they wish, in order to purchase whatever amount of time may be needed.  This can be important for move-out cleanings, as the level of detail in terms of inside cabinets and drawers, cleaning of window tracks, and other discretionary work contributes to the variability of clean times for move-out cleaning assignments.
How will you clean my oven?
We prefer that clients use self-cleaning cycles for oven cleaning. Oven cleaner is not part of our normal cleaning supplies; there is nothing green about oven cleaner solvents and we do not use it.