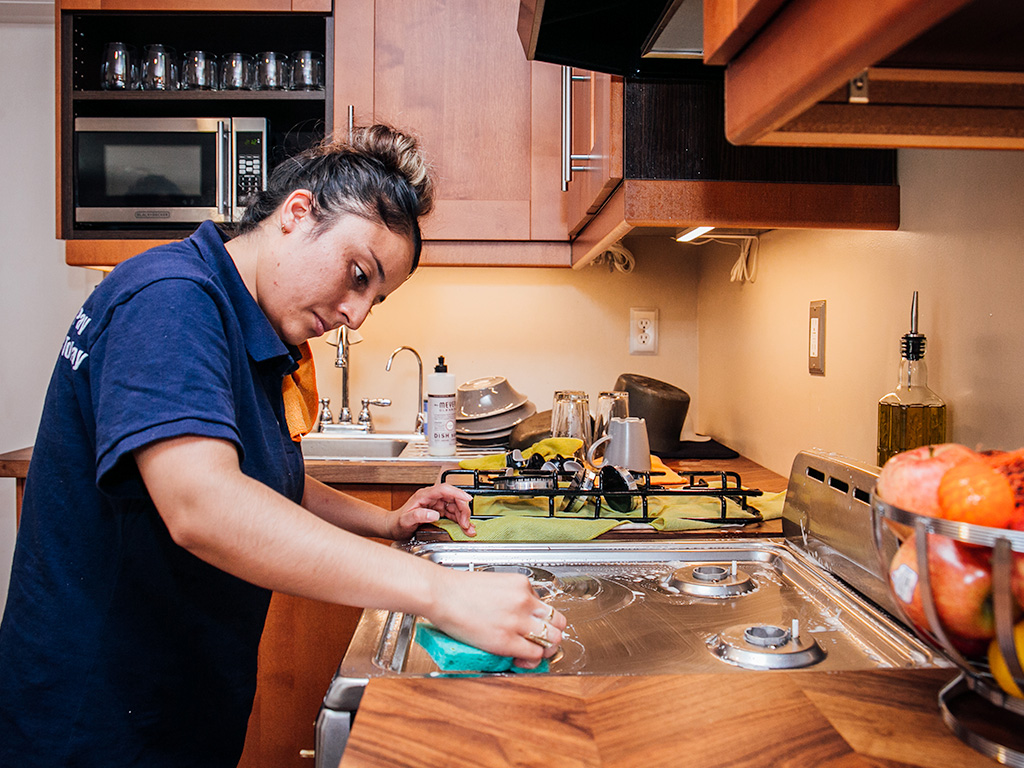 Why pay to ship water?
When you buy cleaning solvents at the store, you're buying a lot of water.  We use the latest Chemical Distribution Center for mixing home-safe cleaning concentrates.  This cuts down on energy and cost of shipping them.
Cut plastic waste!
We fill reusable spray bottles, so we don't generate a bunch of plastic waste.  This is important for the environment, because we go through gallons of cleaning agents per day.
Green Cleaning Concentrates for Home Use
The concentrates we use are certified green by independent third party certifiers. These products meet Green Seals' environmental standard for cleaners based on its reduced quatic and human toxicity and reduced smog production potential. The products have been recognized for Safer Chemistry at www.epa.gov/dfe. Products have been formulated in partnership with the EPA's Design for the Environment Program.
Hospital Grade Disinfectant
Thoroughly deep cleaning your home requires disinfecting "high touch" surfaces.  We have a great disinfectant for this called 64 Millenium Q, by Multi-Clean.  Of course we buy it as a concentrate.  Multi-Clean calls it a hospital-grade disinfectant which is safe for use on frequently touched surfaces such as door handles, switch plates, railings, faucets, and other hard surfaces.  We use it for bathroom surfaces too.  It kills pathogens like Influenza, MRSA, VRE, Novovirus, Coronovirus, and other contagious viruses.
For more information about our disinfecting procedures, please phone us.