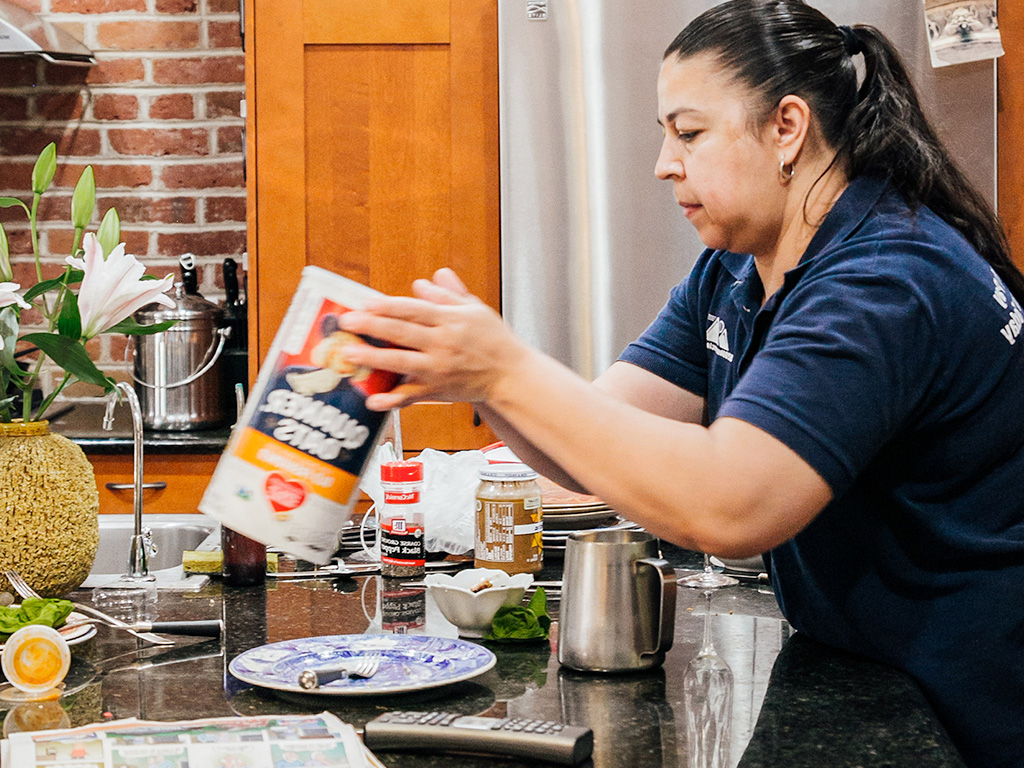 Deeper, (Nicer, Greener, Cleaner)
Deeper, it's first in our tagline; we'll make it true for you.
What do you want from a home cleaning company?  Of course you want Deeper, Nicer, Greener, Cleaner, that's why you called us.  This page explains why our home cleaning is DEEPER than other house cleaning companies in Denver, and why some customers call us the best house cleaning company in Denver.
Deeper Home Cleaning
If you live in one of the nicest homes in Denver, then you want thorough, hassle-free cleaning.  When you pull something out from under the bed, you don't want to discover lint and dust.  When you glance at baseboards, you want to find them clean.  When you're in the shower, you're looking for crispy clean caulk and grout lines in every corner.  You want clean doors, cabinet fronts, switch plates, mirrors, shower doors, door tracks, dog doors, diaper pails and trash cans.  These are all reasons our customers choose us to clean their homes, week after week.
All the above is included in our regular house cleaning.  You want even more cleaning?  Just ask the office for a price–almost any "in-doors" special cleaning task can be scheduled.