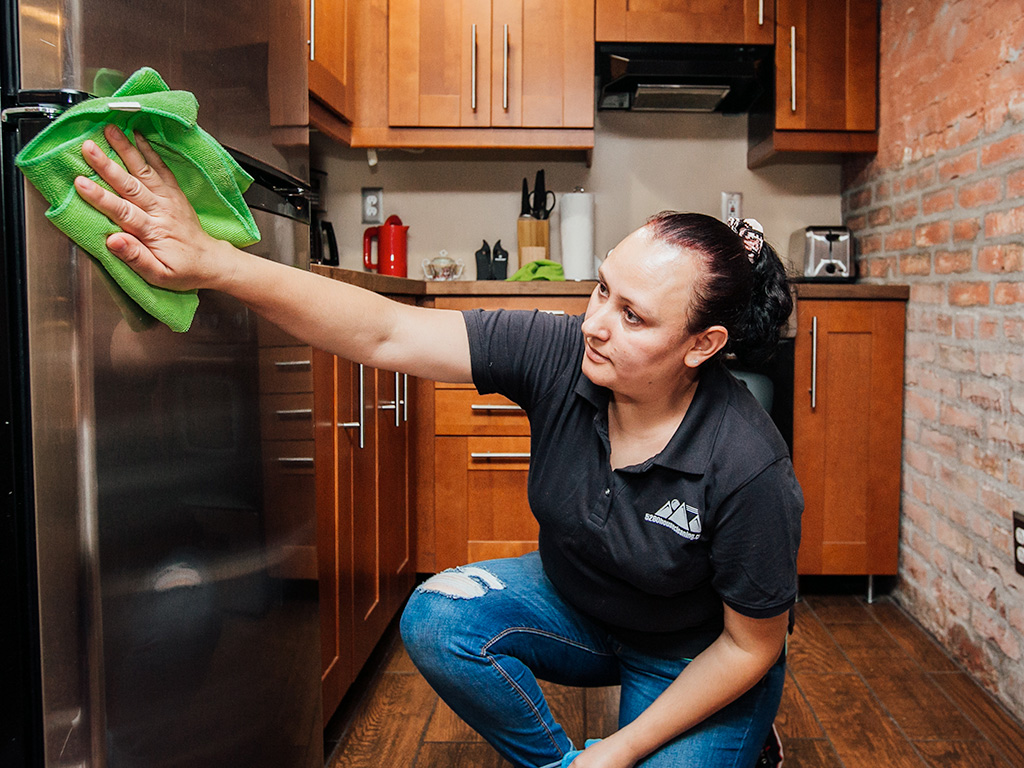 Housekeeper is kind of a funny word, because it often refers to cleaning professionals involved in the hospitality industry, which is a whole other group of cleaning professionals.  When we get an application from a housekeeper, we often say, " . . . this is going to be too difficult for you.  Your prior job cleaning hotel rooms was like a vacation compared to the work we do."  Of course, our cleaning is more thorough.  Of course, our cleaners work much harder.  Of course, our training and quality controls are much more rigorous.  Of course, we pay our cleaners significantly more.  So really, there's just no comparison.
Great Reviews by Housekeeping Clients
Please read the Independent Housekeeping Reviews by Denver clients.
Super Thorough Housekeepers
Our housekeeping clients choose us because of our consistent attention to detail.  If you want clean shower corners, doors, baseboards, carpet edges, refrigerator and so on, then we're the company for you.  So, if you're looking for really thorough house cleaning, then consider taking us for a test drive.
Competitive Prices
Our regular weekly and 2-week housekeeping customers pay fixed price fees which don't change from visit to visit.  If you're ready to upgrade your cleaning service, try us once — you'll notice the difference. Thank you for your interest in our housekeeping services!
More about 5280's Housekeepers
Our housekeepers are fully insured & bonded.
All taxes paid for our housekeepers.
Rigorous housekeeper hiring criteria.
Rigorous training of house keepers.
We clean your home, your way.
Our housekeepers serve the greater Denver metro area.
We pay our housekeepers more, so they don't leave us.
Our scheduling services are always polite.
We employ a full-time quality manager who checks and trains housekeepers.
We clean in teams of two, sometimes three, and once you get on our regular schedule, we'll make every effort to make sure you have the same team.