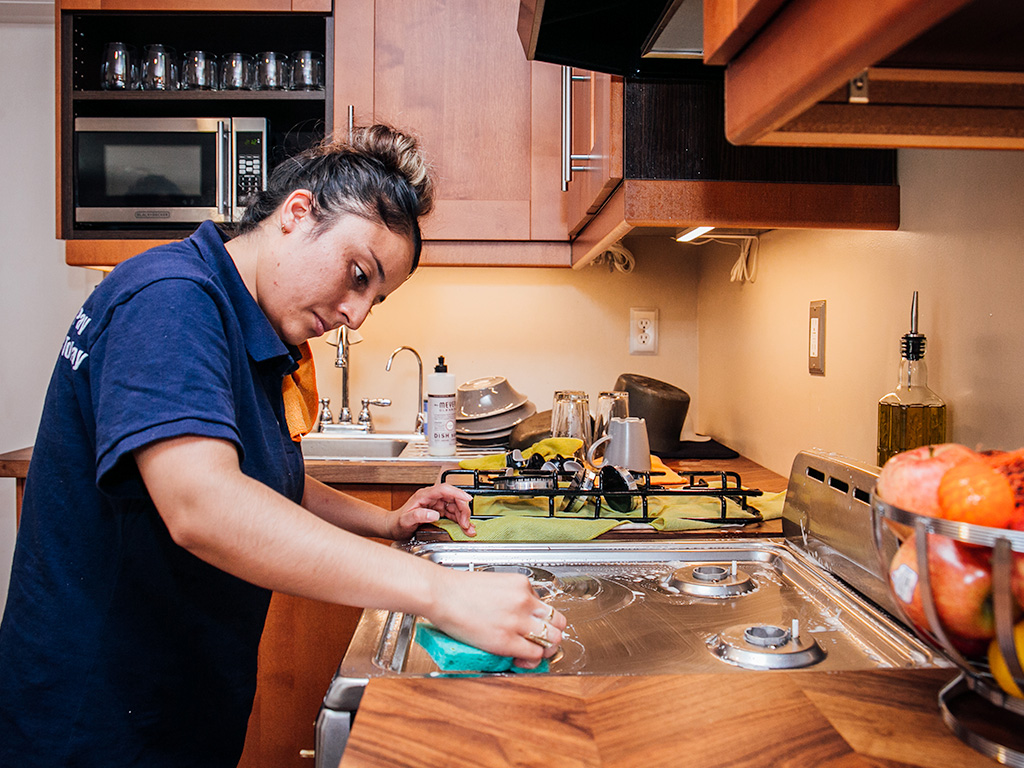 Of course we're fully insured & bonded.  We provide home cleaning services throughout the greater Denver Metro Area.  So that's great right?  What's so different then?  Loads of companies do that.
Well, we are different because we have a secret system.  We can explain it like this:   Clients have requests.  We say, "yes."  We do so, because yes just sounds so much more appealing than "no."  For example, "Can you clean out my pantry this week? Yes (for a fee) we can, of course.  Saying, "No, we don't do that." just doesn't sound as appealing.  See what I mean?  Then we have the matter of needs . . . clients have cleaning needs, so we make promises.  Promises are nice, everybody likes them.  Keeping them is the really appealing part though, so we have systems for keeping promises.  That's a big part of our success in retaining clients then, those three things:  1) yes sounds better than no; 2) make cleaning service related promises to clients; and 3) then just keep our promises.  It's real simple, and it all seems to be working out great for everyone.  We have accumulated over one thousand happy clients so far.
Exceptional Reviews in Denver
Please read what our cleaning service clients say about our services:  Five Star Cleaning Service Reviews.  We have hundreds of Five Star reviews.
Super Thorough Cleaning Service
Our clients choose us because of our consistent attention to detail.  If you want cleaner shower corners, doors, baseboards, carpet edges, refrigerator and so on, then we're the cleaning service for you.  If you're looking for really thorough cleaning service, consider taking us for a test drive just once.
Competitive Cleaning Service Prices
Our regular Denver cleaning service customers pay fixed price fees which don't change from visit to visit.  I hope you phone us, and let us make you some promises.  Thank you for your interest in our cleaning services!