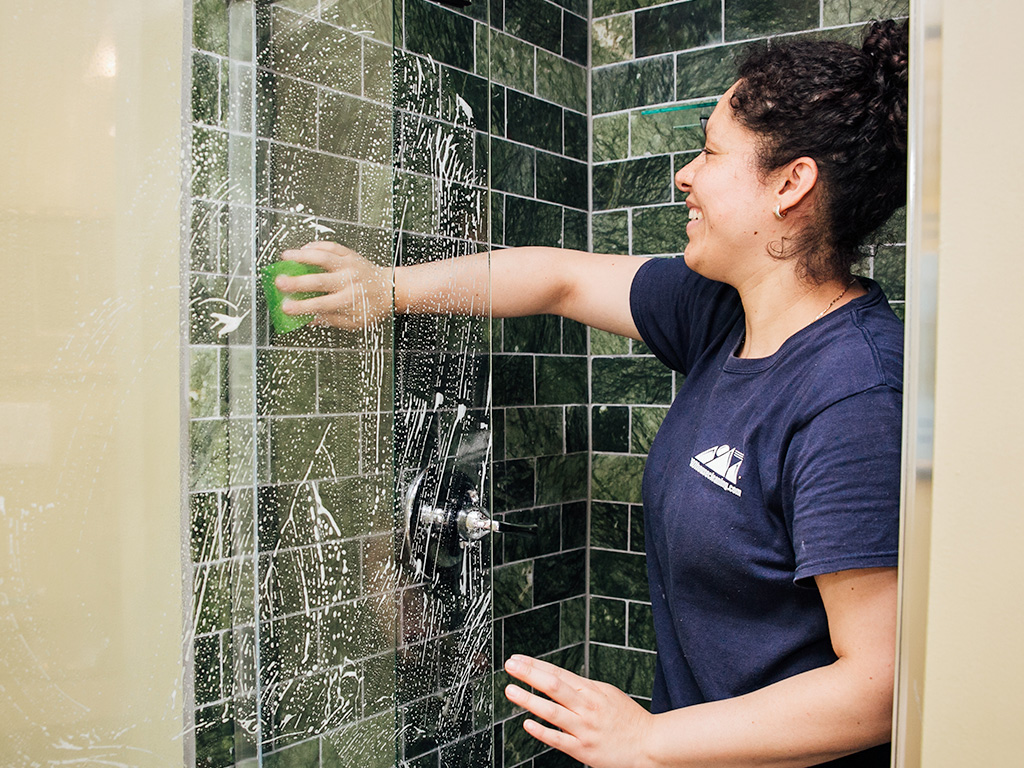 Of course we're insured & bonded.  We service the entire Denver Metro Area.
According to 5280 House Cleaning's maid service clients, we're the best maid service company in Denver.  Please read the reviews to see what maid service clients have said during the past week:  Denver Maid Service Reviews.  We have over 30 Five Star reviews.
Competitive Prices
Our regular maid service customers pay fixed price fees which don't change from visit to visit; such fixed prices are based on about $32 per maid per hour. You can get fixed price quotes by having us clean you once, and then getting a quote by phone, or by arranging an in-home quote in advance (applies to recurring services).
Move-outs, New, and Occasional Maid Service Clients pay an hourly fee (not a fixed price) of $35 per maid, per hour for non-recurring cleaning services. We have a minimum price of $128 per maid service visit.
If you're ready to upgrade your maid service, try us once — you'll notice the difference. Thank you for your interest in our cleaning services!
Just the facts, Ma'am:
Fully insured & bonded Maid Service
Service entire Denver Metro Area
Experienced Maid Service Management
Best Trained Maids in Denver
Best Paid Maids in Denver
Highly Motivated Maids simply clean better
Exceptionally high retention rate among our maids
Satisfaction guaranteed for our Maid Service
Available at half price, for a limited time
Please call and ask us to explain any of the above points.