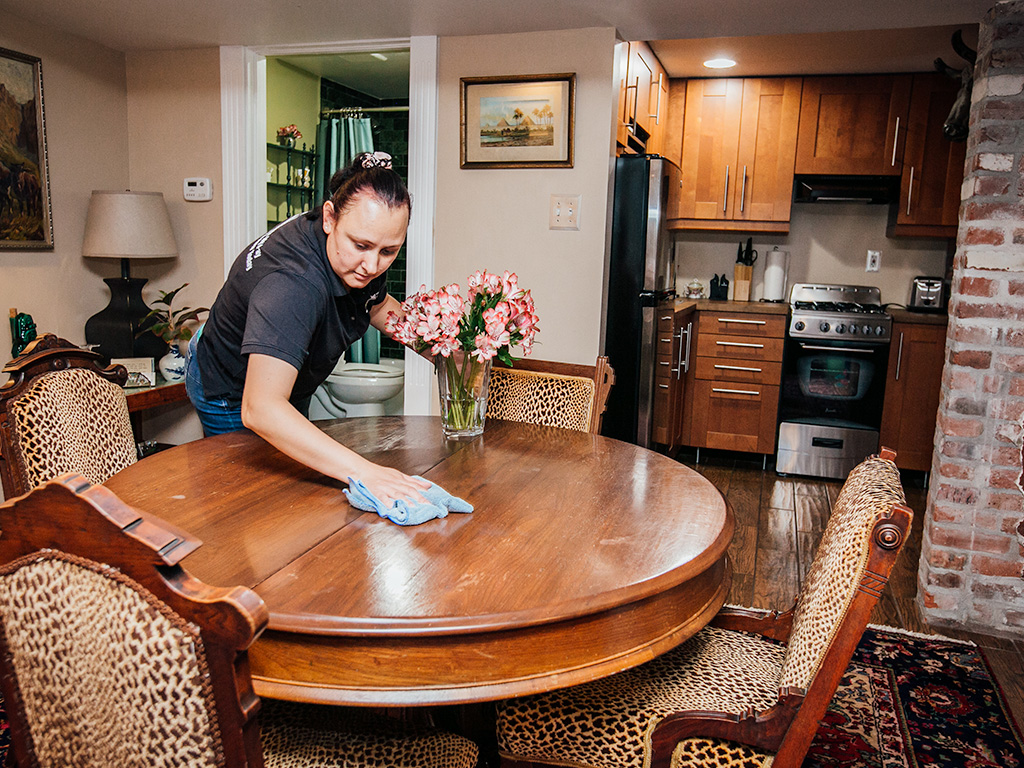 Follow The House Cleaner Talent to 5280
It's just good business to employ better house cleaners.  So we screen employees better, treat them better, pay them better, train them better, and yes, even sort them better.  We only employ & retain the best; we let the franchise house cleaners employ the rest.  We get 50 to 100 applications per week, so we can afford to select only the most experienced and proven house cleaners.  Please ask us to explain!
Please read what 5280 House Cleaning clients have said about us over the decade:  Independent House Cleaner Reviews.
Competitively Priced House Cleaners
Our regular house cleaning customers pay fixed price fees which don't change from visit to visit.  We don't have contracts:  we're always no better than our last clean.  If you're ready to upgrade your house cleaners, try us once — you'll notice the difference.   Thank you for your interest in our wonderful, hard-working, and delightful house cleaners.